In Freestyle Fitness Yoga we use the traditional yoga postures but create fluid routines that build strength, flexibility, and mobility.
Traditionally, Yoga (such as Vinyasa or Ashtanga) combine a physical and spiritual experience, whereby you might hold a certain position or stretch for minutes at a time while focusing on your breath.
In Freestyle Fitness Yoga, we concentrate on the physical aspect, using Yoga postures, stretches and balances, combining these with fitness principles that endorse strength, stability, and increased flexibility. The movements in Freestyle Fitness Yoga are much more fluid providing your body with a gentle yet powerful workout.
INCLUDED IN THE FITNESS PILATES 4 WEEK MEMBERSHIP – £22
Monday 7.30am
LIVE FACEBOOK or CATCHUP
(links can be emailed)
Includes 2x 30 min Fitness Pilates sessions per week
The Benefits of Freestyle Fitness Yoga
Increases mental and physical relaxation

Increases mobility, flexibility, and suppleness

Increases muscle strength and tone

Improves mental determination

Improves stress management

Improves posture

Reduces risk of injury to joints, muscles and tendons

Reduces muscular tension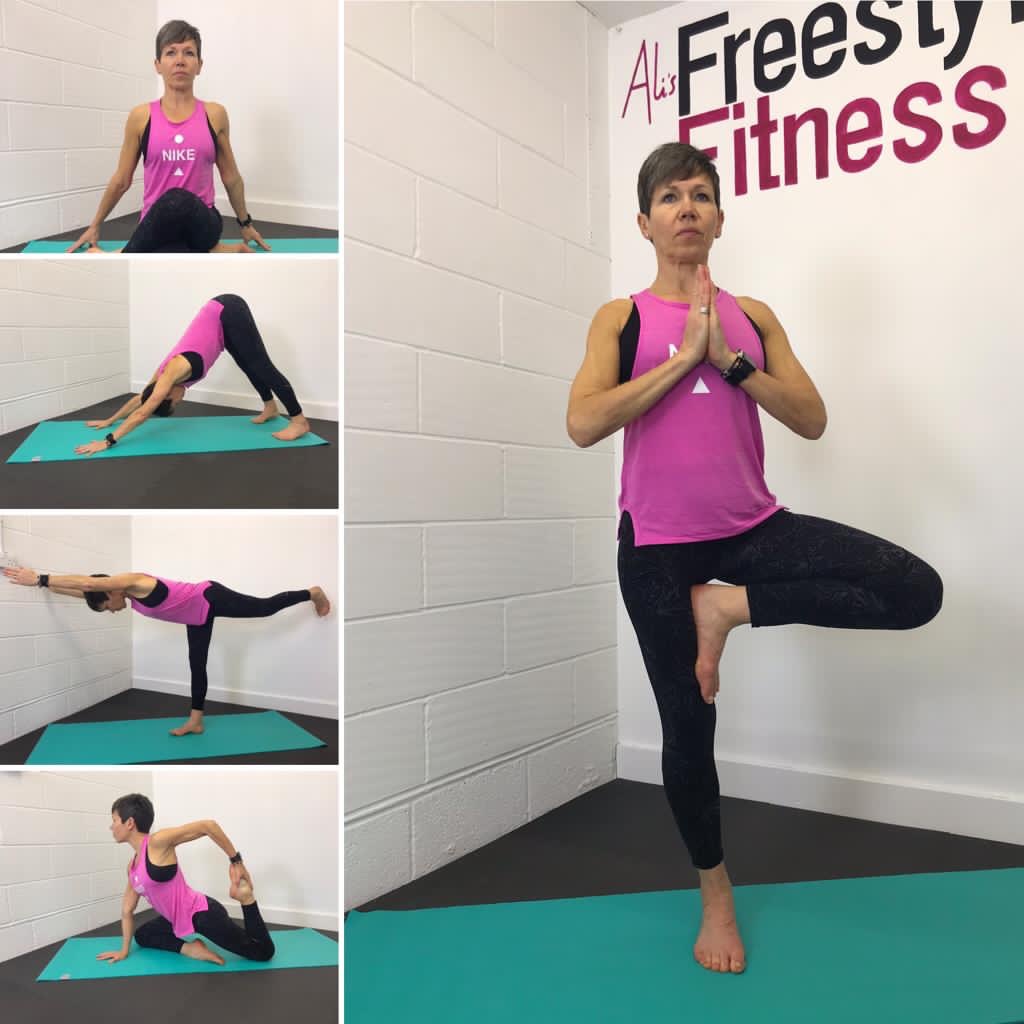 Waiver & Liability
As with all exercise programs, when using my exercise video's or attending one of my online classes, you need to use common sense. If you have any medical conditions or existing health issues you will want to check with your doctor before beginning any fitness program. By performing any fitness exercise, you are performing them at your own risk.
Ali's Freestyle Fitness will not be responsible or liable for any injury or harm you sustain as a result of my fitness program, online fitness sessions, video's or information I share with you. This includes emails, video's and texts. Thanks for your understanding.