I am running a Fresh Air Fitness session every Saturday Morning from 8.45am to 9.30am on The Green, Tadley.
Government guidelines and my personal fitness insurance allow me to run a session outside in the fresh air. I started these sessions over 2 months ago and the response has been great – the initial sessions had limited numbers but now the rules have changed and there are available spaces.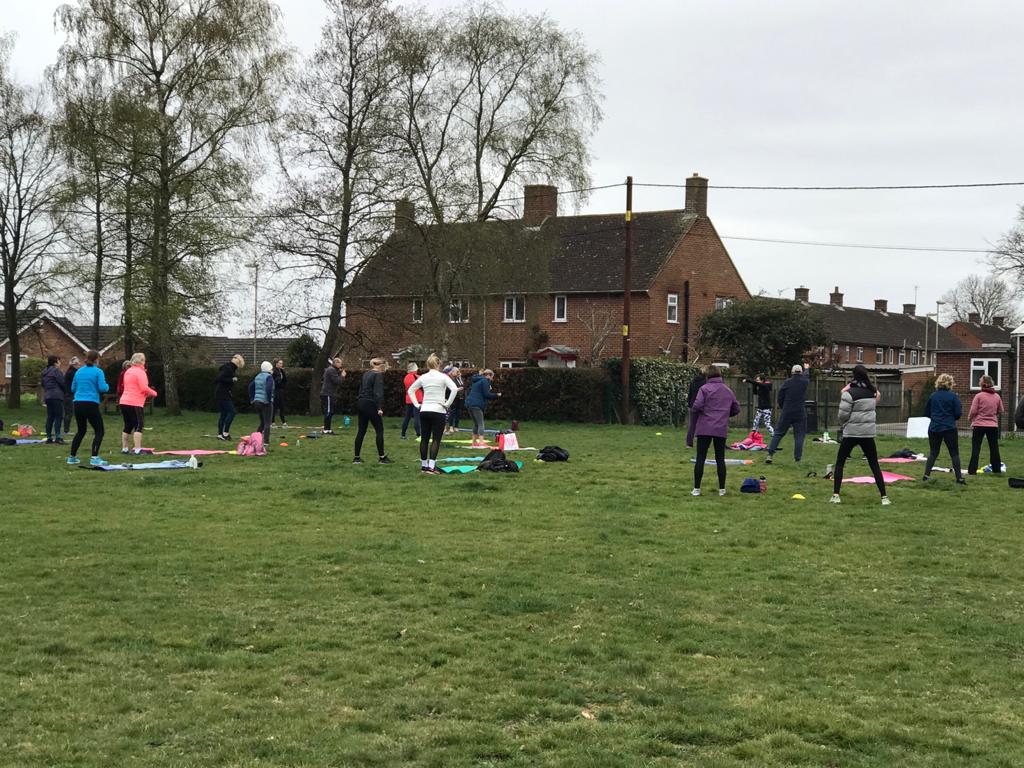 A Lift Lean / HIIT Style session, a full body workout with timed intervals.
I will confirm on the Thursday before if the session is taking place and would ask you to secure your place by paying £5.00 per person.
Although they are not essential, if you have a mat and some hand weights bring them along.
If you are interested either message me via Facebook – Ali's FreestyleFitness or email me at alisfitnesspilates@icloud.com